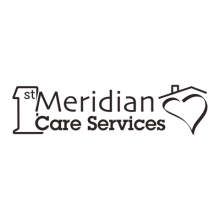 Home Care, Home Health and Placement Services
At 1st Meridian Care Services, they prioritize compassion. Their mission is to provide peace-of-mind for our clients and their families as they make the transition to compassionate care in the comfort and safety of their own home. Their high quality, skilled caregivers, coordinators and placement agents take the time to listen and truly understand the needs and concerns of our clients and their families. Working together, they help to create a customized care plan that blends particular care needs and long term health goals through focused physical and emotional support. Their unique system allows them to promote the highest quality of life possible.
Intrepid Network first met Kym at a local San Diego networking group. We could tell right away she had a huge heart and was someone we wanted in our network. Kym has been working in the home care field since 1996. Working as a Senior Care Manager has given her the opportunity to provide a "Match Making Technique" necessary to place the right caregiver with her clients.
Our goal was to create a website that matched 1st Meridian Care Services existing print collateral. Intrepid Network created a responsive website theme that did just that. In addition we integrated 1st Meridian Care Services with MailChimp to automate their email newsletters which are created using the custom blog content type we created using the website base platform Drupal. Intrepid Network then partnered with a social media content creator who logs into the Drupal content management system creates a blog post for their website blog. The blog's RSS feed is then retrieved by the MailChimp and included automatically in their weekly newsletter. The social media creator also has the opportunity after the post is published to share that post on a variety of social media channels.
The result is an informational website that enables users to easily and efficiently create content for multiple platforms directly from within 1st Meridian Home Care's website. Each user can have unique permissions based on their relevant task. In addition to user manage the website is specifically designed to leverage today's Open Graph technology and to be optimized for search and mobile devices.